Hir Corruption / Sa Corruption
Mia Blais-Côté, 2018
Hir Corruption is an extremely short bilingual (fr/en) interactive story written in visual novel engine Ren'py, although it's not a VN in the strict sense.
You are disturbed by a mental connection from another world, where the game's protagonist has found themselves in a dire situation in a famously haunted hotel. If you answer hir plea, it becomes your job to monitor hir vital signs and guide hir to safety. There are seven distinct endings, most of them going from bad to worse, and one of which I got unexpectedly by tapping in the wrong place.
The writing's enjoyable in both languages, particularly on some of the bad endings and on the stairway sequence. However, getting the good ending was surprisingly hard, because one of the choices it hinges on really doesn't signpost the fact that it's any "better" than its alternative in terms of in-game logic. Fortunately, the meat of the story is in your less wholesome decisions.
Rather than offering a language selection screen, Quebecois author Mia Blais-Côté has opted to display both French and English text on-screen. I liked this approach more than I expected to, although I ended up playing the game mostly using the French text, as it's at the top of the screen, with English at the bottom.
The game is runs on Windows, macOS and Linux and can be played with a mouse, controller, or the Steam Deck's touch screen. I used the latter, which was comfy but not as accurate about on-screen button presses as either of the alternatives.
No content warnings are supplied, but prepare yourself for some light body horror, a description of a dead child, reality warping, and a couple of claustrophobia triggers.
Blais-Côté has made Hir Corruption free to download on itchio: https://miaqc.itch.io/hir-corruption
Hir Corruption is no longer available to buy on Steam, but if you previously bought it, you'll find it in your library. Its community page includes some notes and guides: https://steamcommunity.com/app/982770#scrollTop=0
If you fancy spending zero money and perhaps ten to twenty minutes on a tiny, incidentally queer, interactive horror story about reality gone bad, it's a fine choice.
Screenshots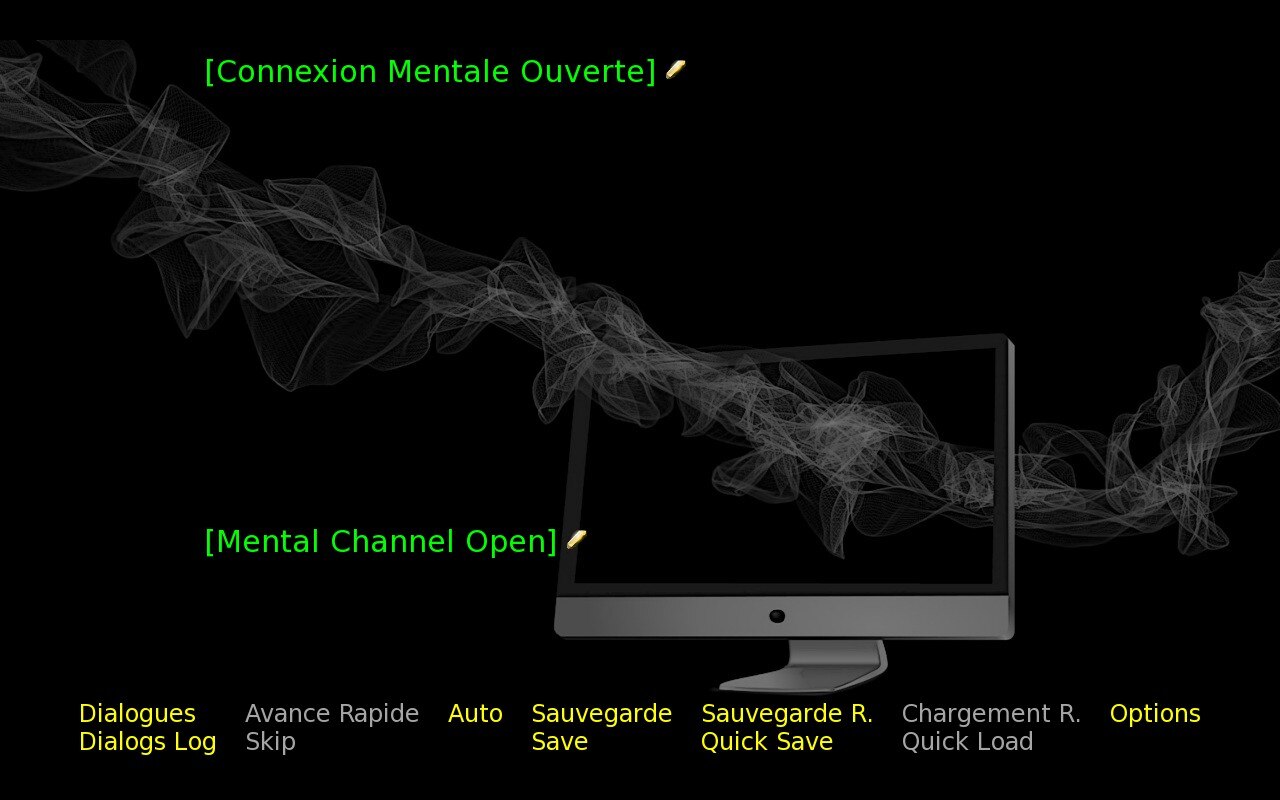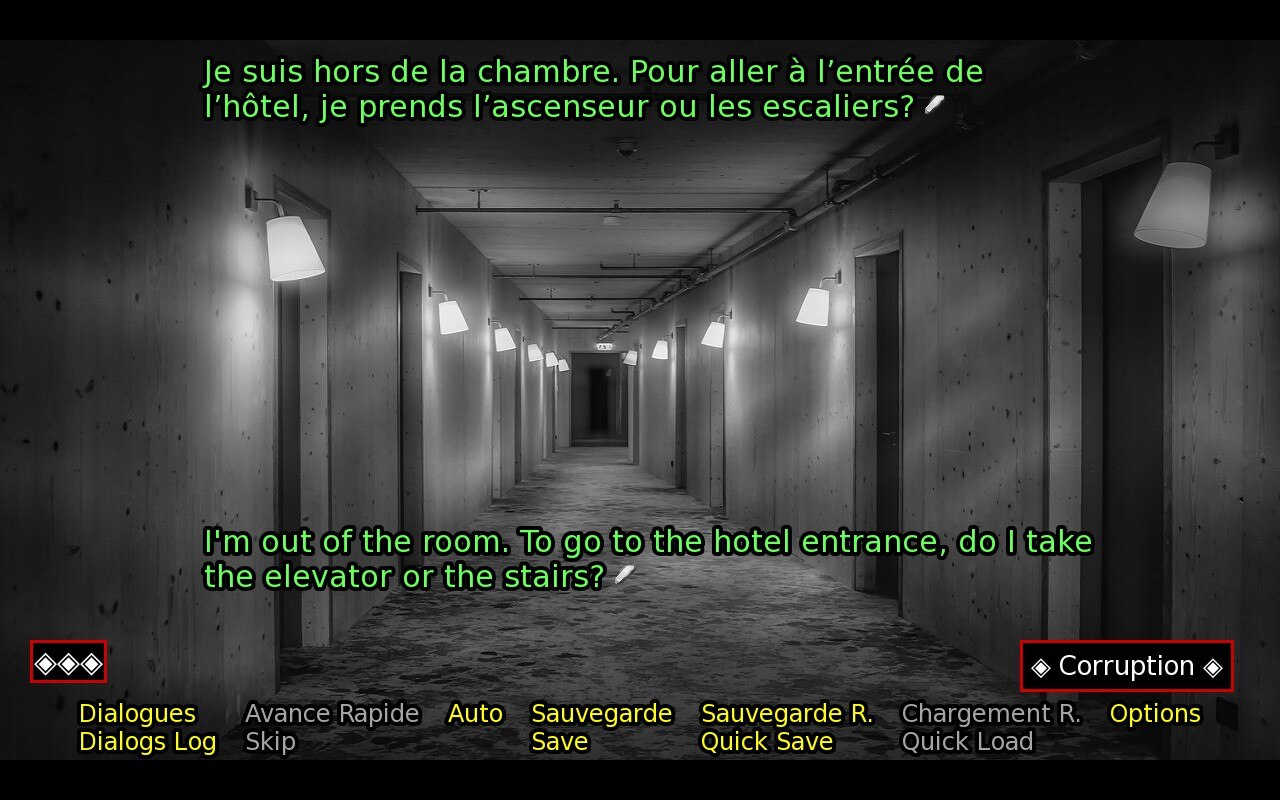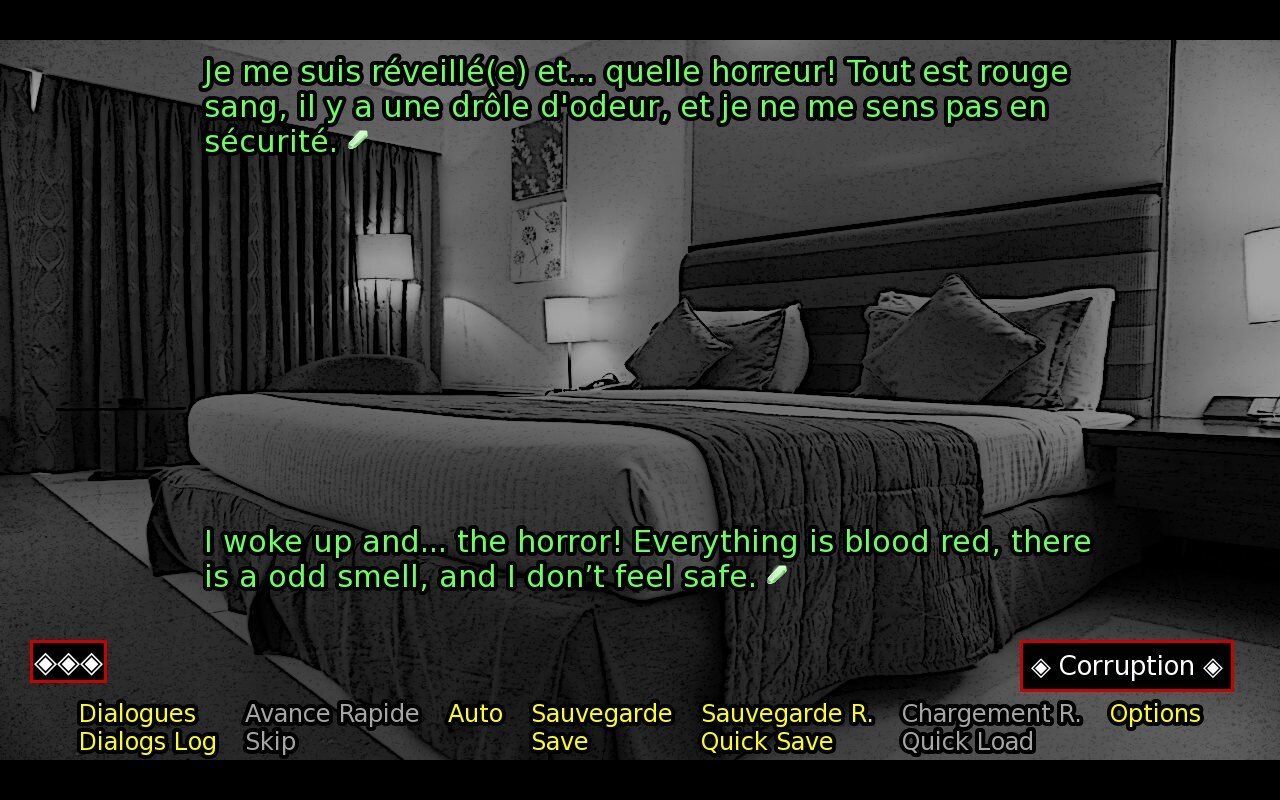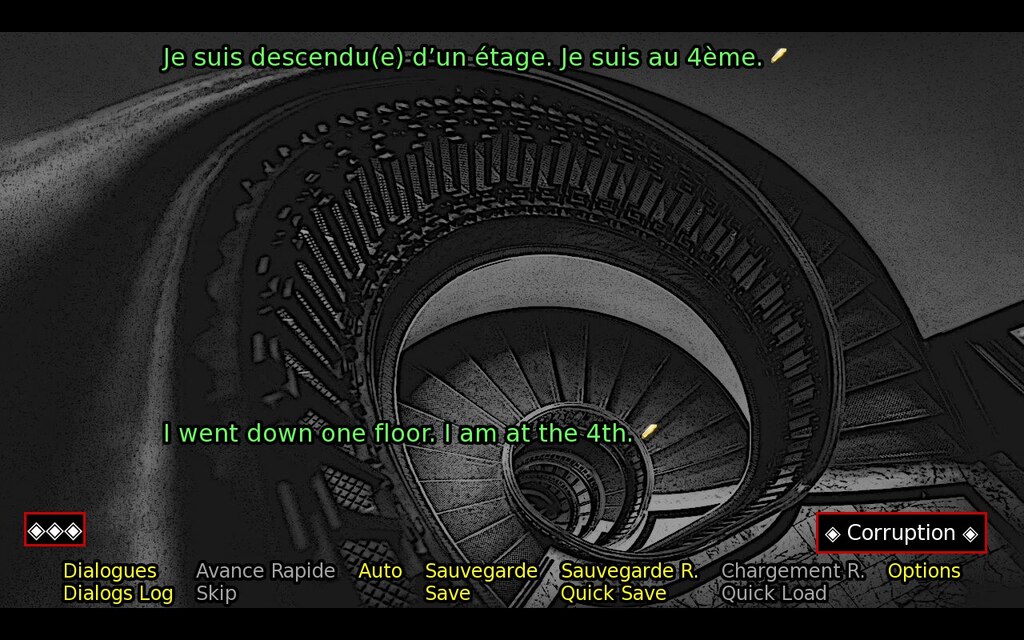 #IndieGames #LinuxGaming #NativeLinux #SteamDeck #HorrorGames #CasualGames #VisualNovels #LGBTQ #HirCorruption #InteractiveFiction